The secret of making scurptural shells with lacy wavy edges. I made this kind of shells for more than 3 years. In this tutorial I included step by step guide of my favorite shell - Cranberry shell.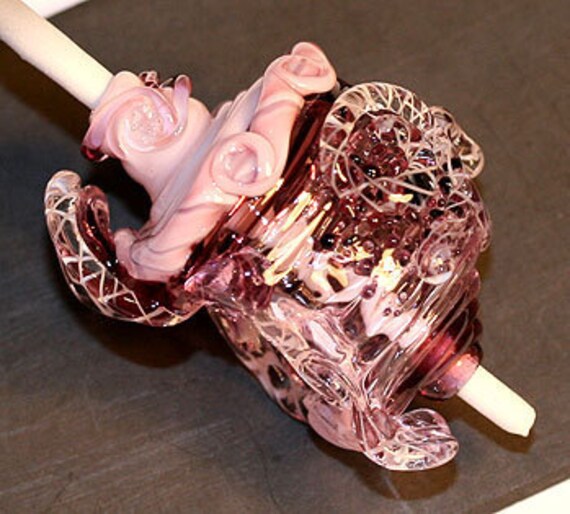 Also you can find bonus tutorial
- how to make lattichino my version and twisty for this shell.
In the end there is printer friendly version of tutorial will small photos and brief steps - not to waste your cartridge!))
This tutorial is for advanced lampworkers. I contains 28 pages. 2,4M size file.
It's 18 usd and you can purchase it here
http://www.etsy.com/shop/MayaHoney?section_id=10556680
some of my shells))