So I used to do all this awesome lampworking stuff about 6 years ago but have not done it since. Thought about it many times, but was never a place to set up really. Well had a bonus from work so decided to spend it on setting up a small torch area again. I bought an Alpha and a Oxi Con, going full big girl set up this time. Use to have a hot head and a garage so upgrades yay!
I know basements are not the ideal place, but it is a full finished basement. My room is even there. The water heater is down there but it is electric. The furnace is down there too, but my step dad helped me with all the set up and he used to do facilities management and HVAC that is osha approved.
Have the exhaust going up and out, did use a stove hood, but we are upgrading the fan to a 500cfm 6in in line. All the duct is 6in. The fresh air is also 6in and comes in just above my head and is directed to me. I can feel the cool air when the wind blows.
Still waiting for my creation station to arrive before I attach the torch. Still a few things to do. Have a crockpot with annealing beads that will be to the right. Also still need to get the hoses laid out and hook up the oxycon. Can't wait to light it up!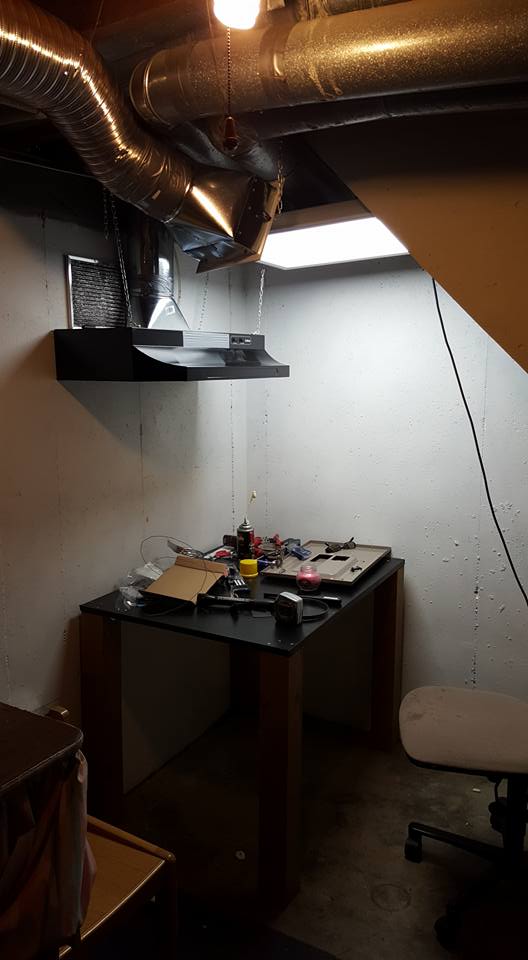 Still working on the electrical here.