I'm asking for any and all types of donations. I would greatly appreciate any torches, tools, glass, or materials you may have laying around that aren't being put to any use. I am a semi-experienced glass blower (I've lamp-worked for a few months as well as done 'my' research). But, being in the process of moving and starting life on my own, I simply don't have the time or resources to dedicate any money to starting up again.
If a reputation would help, ask bepnewt, SerendipityArtGlass, or Sunray about my previous sales/trades.
I'm not looking for much, but will accept any and all supplies that will help me. At the moment, I'm torchless, glassless, and toolless. Hopefully I won't stay clueless for too long.
I have some things I can trade in return for objects, here's a short list:
-Giant dalai llama tapestry
-Hardibacker squares (great for tool/glass rests)
-Stringer Holders (2x4s with holes drilled in them, holds up to 8mm) ~ in the works
-A few boro scraps (I mean very few)
-Blank DVD/CDs
That's all I can think of at the moment, but like I said I'd really appreciate anything anyone has to offer. If you do have an extra torch around that you are willing to donate/gift, I don't need/want anything larger than a minor. Thank you all so much for the help you have given me thus far, here's to hoping it continues
Just bought this torch on ebay: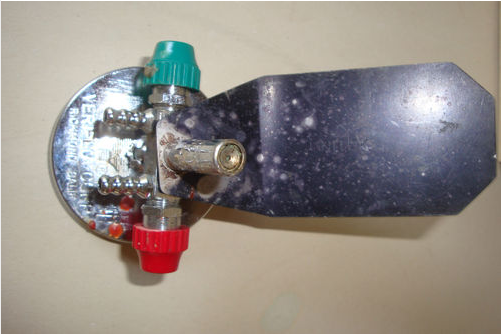 So I won't be needing a torch, but anything else would work great.